Pediatric Dentist is one of the branches of the medical care which is specifically related to infants, children, and adolescents, varying from age 12 to 21.  Pediatrics differs from adult medicine in many respects, considering body size differences maturity changes. Congenital defects, genetic variance, and developmental issues have a lot to do with pediatricians compared to adult physicians.
We all know that taking kids for dental check-ups is always daunting. One of the biggest challenges parents face these days is to have a healthy and germ-free mouth of their kids. In some cases, general oral hygiene routines can't be enough. The professional help from qualified children's dentists can be the answer to parents' dilemma.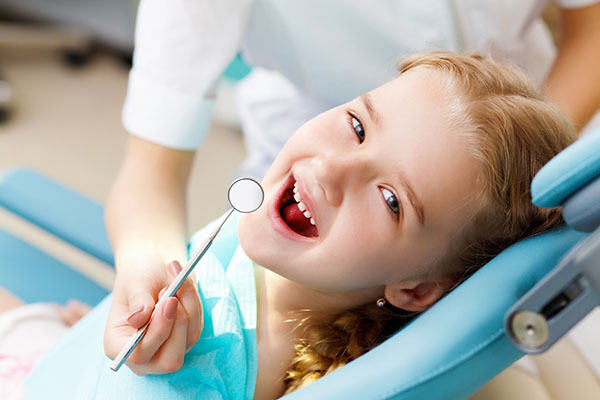 Chopra Dental Care, the leading pediatric dentist in Chennai is offering specialized children oral teeth care, including comprehensive oral evaluation and assessment using advanced diagnostics. We have a bunch of highly qualified and experienced pediatric dentists who can take care of all types of dental problems of your kid. Our child-friendly environment equipped with all child-related facilities gives us the extra-edge from our competitors.
Being the well-known Pediatric dentist in T.nagar, pediatric dentist in Nungambakkam, pediatric dentist in Egmore pediatric dentist in Chetpat, pediatric dentist in Kodampakkam, our specialists use state-of-the-art digital imaging equipment that provides highly- resolution images with less radiation than traditional radiography.
Common Pediatric Dental Problems
There is an array of problems affecting the oral health of children such as tooth decay, lip sucking, thumb sucking, tongue thrusting, and early tooth loss. Of course, the baby teeth will be replaced by permanent teeth as they reach a particular edge, keeping the baby teeth healthy is important for the child's overall health and well-being.
Beyond that, there are other common pediatric dental diseases like gum disease, bad breath and crooked teeth and jaws that can be prevented with good, early dental hygiene habits.
Preventive Dental Care includes:
Fluoride Treatments
Oral Hygiene procedures
Pit and Fissure Sealants
Pulpotomy and crowns
Laser dentistry
Straightening of teeth
Proper dental counseling
Our pediatric dental clinic in Chennai also offers advice on ideal foods, dietary choices, maintenance tips, and lifestyle habits to ensure that the transition from baby teeth to permanent teeth will remain a disease-free, healthy and good looking.