Smile is important for everyone. For that, one should have straight teeth. If the teeth aren't lined up properly, it can upset the way we talk, chew food, and smile. Orthodontists are dental specialists that deal with the study and treatment of improper bites – known scientifically as malocclusions.
Orthodontics is the branch of dentistry that is related to the alignment of irregular or crooked teeth. While most people are treated with orthodontic braces in their teens, Chopra Dental Care, the leading orthodontist in Chennai in many considerations advising for treatment from the age of 6.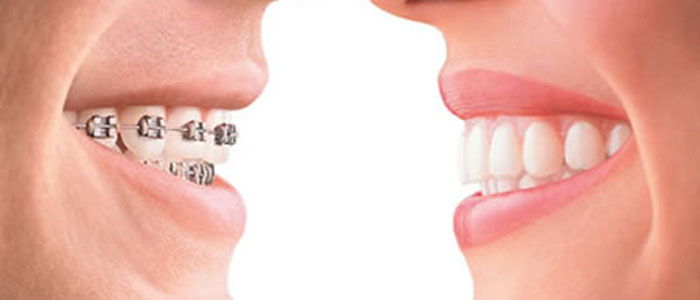 Braces
Braces are treated for the proper alignment of crooked and crowded teeth by an orthodontist. Chopra Dental Care offers high-quality orthodontist in Chennai, being guided by a team of highly qualified and experienced dental specialists who are well-versed with the diagnosis, prevention, and treatment of facial and dental irregularities. If you want first-rate orthodontics care, we are the best. We provide metal braces, ceramic braces & invisible (lingual braces).
Jaw Growth Modification
If jaw growth modification is done from young days that is always better. The orthodontist can identify the children who need jaw correction. Therefore, the children between the age group 8 to14 should visit an orthodontist to check up and predict their jaw growth and if needed, they can correct it by the special orthopedic and functional appliance.
As part of the interceptive orthodontic process, growth modification treatment is the first phase of two-stage orthodontic treatment for children, having misaligned teeth and bites. The growth modification process is done when bones are still in the growth process, and most effective when child growth is taking place.
What is Orthognathic Surgery?
Ortho means to straighten and gnathia means jaw. That means straightening of the jaw by surgery. called "Surgical Orthodontics and done by an Oral & Maxillofacial Surgeon. It is a cosmetic surgery which envisages of changing the face of a person from distortion to proportion. The main objective of Orthognathic Surgery is to correct the wide range of minor and major facial and skeletal (jaw) irregularities.
Orthodontist in Nungambakkam, orthodontist in Kodampakkam, orthodontist in T.nagar, orthodontist in Chetpat and orthodontist in Egmore are engaged in improving the oral health, involving correcting bites, occlusion, and the straightness of teeth. Overbites, under-bites, and over-jets occur in many people which can be best treated at famous orthodontist in Chennai.